Book PAWS to Speak At Your Next Event
Looking for a unique, entertaining, and inspiring speaker for your next event?
PAWS Healing Heroes founder Mark Eberle and his service dog Bear are a great duo for any live event!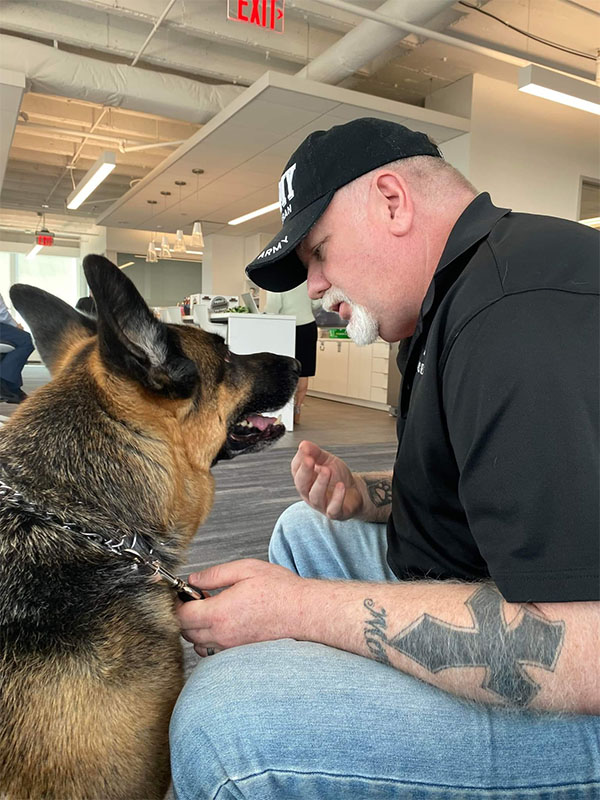 Mark Eberle - Founder
Mark Eberle is a United States Army veteran. He founded Paws Healing Heroes in 2016 in an effort to raise money, through community events, in order to provide service dogs to Veterans in need.
In addition to pairing over 70 disabled veterans with trained service dogs, Mark has grown Paws Healing Heroes' social media following to over 10,000 fans and followers.
Mark and Paws Healing Heroes have been featured twice on ABC's The Rachael Ray Show, as well as countless public appearances in the tri-state area.